UNDERGRADUATE
Major in Business Management
Learn to apply business strategies in changing and complex environments. Be a professional who uses innovative methods to manage and develops businesses while creating value.
DO YOU NEED
MORE INFORMATION?
The fields marked (*) are required to continue with your admission process.
Next start date: January 8
Completely online program
Program duration: 4 years - 120 credits
Investment: $140 per credit
All courses are taught 100% in Spanish
Credential issued Bachelor's in Business Management
Deepens into the analytical component to train professionals capable of leading businesses in the context of the fourth industrial revolution of technology, innovation, and entrepreneurship.
Provides advanced skills to function in any business field and achieve current business management.
Teaches the implementation of sustainable strategies applied to the specific needs of the real market.
Develops strong management and value creation skills.
Develops leadership and teamwork skills, innovation, negotiation, and management.
Trains in current contexts that contemplate the diversity and characteristics of global and local society.
Certificate Program in

Basic Management Skills
Semestre 1 - Introduction to anthropology and appreciation of diversity
Semestre 1 - Leadership and Teamwork
Semestre 3 - Sociology, glocal citizenship and social responsibility.
Semestre 5 - Inferential Statistics
Semestre 5 - Innovation methodologies and tools
Strategic

Basic Management
Semestre 4 - Detection of strategic opportunities
Semestre 8 - Principles and strategies for continuous improvement
Semestre 10 - Strategy evaluation
Semestre 11 - Strategic design
Semestre 5 - Innovation methodologies and tools
Semestre 8 - Agile methodologies
Semestre 11 - Agility Applied to Companies
Semestre 12 - Agile project management
Institutional
Differentiation
Online Experience
We offer an online education of the highest level of quality; our modality offers you support in your learning process and overcome the barriers of time and distance.
Integral Wellness
We go side by side with our students so that they achieve personal and professional success, improving their, their families' and their communities' conditions and economic opportunities.
Educational Excellence
Our educational model is autonomous, modern, active, enterprising, innovative, and based on practical cases.
Continuous Growth
Our future graduates will be able to acquire the skills that will allow them to perform competently in their profession, with the mindset and willingness to continue their growth.
Research Areas
Business Generation and Strategies
Human Resources Management
Marketing
Business Models
Value Proposals
Management Indicators
Business Intelligence
Innovation
Applicant Profile
Our applicants have the following characteristics to start their studies:
Willingness and autonomy to meet the requirements of virtual education.
Interest and affinity for business and the corporate world.
Ability to organize, direct, analyze, lead, plan, and work as a team.
Technological skills.
What skills and abilities will you gain?
You will design and manage sustainable business processes through continuous improvement in global environments to generate and increase value.
You will minimize environmental risks by managing business decision-making and applying appropriate and innovative quantitative and computational methods.
You will improve the performance of management indicators by formulating and managing strategies in the business operating cycle, aligned with the objectives.
You will generate value by identifying and applying various innovation methodologies in the business development process.
To achieve these skills and abilities, you will learn key elements in the field such as HR management, logistics and operational resource management, as well as the financial management of institutions, and processes for evaluating strategies.
Subjects
Know some of the relevant subjects of the career:
ADM 102
Learn to design and manage sustainable business processes through continuous improvement. Study the identification and evaluation of key processes within a company.
STR 213
Study business processes, business decisions, business strategies, business management and development, and business agility.
BDM 304
Study opportunities to launch innovative businesses through various innovation tools and methodologies.
BDS 304
Master concepts and techniques for the development and execution of the strategy. In addition, to trace the direction of a company, assessment of resources, capabilities, and competitiveness of a company.
BDS 404
Research, design and apply strategies using inferential statistical and forecasting methods to offer relevant and accurate information for decision making.
Certification and international validity
Your degree will be issued in the US and in English without mentioning the "online" study modality. In case the student requires it in Spanish, it can be provided in that language. It will be valid to validate or apostille in Latin America.
What job opportunities will you have when you graduate from the Business Management undergraduate program?
As a graduate, you will be able to apply business strategies in changing and complex environments to manage and develop businesses using innovation methodologies, processes, and continuous improvement.
Positions you can work at:
Finance leader
Sales leader
Project management leader
HR leader
Average Salary – USA
$ 50,826 (annually)
Average Salary – Florida
$ 47,871 (annually)
Labor market growth by 2028 – Florida
12.5%
Job openings in 2028 – Florida
453,999
Source: Bureau of Labor Statistics United States.
Meet your professors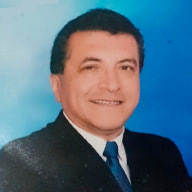 Miguel Capuñay Reátegui
Linkedin
Degrees
Bachelor of International Law at kyiv State University
Master of International Law at kyiv State University
Master of Education at Andrés Bello University
Doctorate in Economics at University of Buenos Aires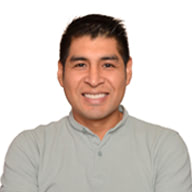 Jeff Felipa
Linkedin
Degrees
Master in Business Administration, INCAE Business School (NIC)
Master in TICs Direction - Universidad of Piura (PER)
Bachelor's Degree in Systems Engineering, Federico Villarreal National University (PER)
We are Continental University of Florida
we are here to help you