Continental University of Florida has designed 6 Master's degrees in areas of high demand for you who are professionals from the US, Latin America or the entire world. Increase your professional skills by studying in your own language.
Our master's degrees will provide you, with their case study methodology and continuous interaction, with the necessary tools and knowledge to be able to function in a challenging, changing, and unpredictable world. We will accompany you along the way with the will to see you succeed as a Master.

Explore our
Graduate programs
Master of Business Management
As the world evolves, the needs of the labor market also evolve; therefore, obtaining this Master of Business Management will allow you to be an outstanding and valued professional. With your professional growth you will be able to successfully apply to mid-level and senior management positions in public and private industries, as well as independently, with a focus on strategic and financial management, innovation, entrepreneurship, and digital transformation.
Master of Health Services Administration
With our Master's in Health Services Administration, you will have the opportunity to grow professionally and successfully apply to mid-level and senior management positions in health care organizations. What distinguishes our program is the critical analysis of the health care environment with a focus on strategic and financial management, as well as innovation, development, and digital transformation. The Master of Health Services Administration program prepares students for executive leadership positions in health care organizations.
Master of Education and Innovation Management
If your professional objective is to hold leadership, management or management positions in the public and/or private educational field, you can achieve this with a Master's Degree in Education and Innovation Management, thanks to our interdisciplinary approach and digital transformation and educational innovation. Be a highly valued specialist in the market. Develop your potential, be proactive and capable of executing innovative projects with a positive impact on education.
Stand out professionally, in a highly valued field of action in the current labor market, with a Master's Degree in Cybersecurity. If you have experience in IT infrastructure and systems or related specializations and want to understand and apply investigative methods and techniques to act against cyber-attacks, this Master's is for you.
If in your work performance you need to master the use of knowledge, information and understanding of data, a Master's in data sciences offers you the development of skills to process and manage data to make intelligent decisions in any type of environment despite uncertainty and complexity, which many times is beyond human capacity. The program develops the ability to use algorithms to analyze, model, and predict outcomes, including human activities, facilitating decision-making for individuals and organizations. It includes workshops for specific applications such as image and natural language processing and others.
Master of Digital Marketing
With a Master's in Digital Marketing, you will create and direct important commercial projects. Acquire knowledge that allows you to make the best decisions regarding a company's digital ecosystem management and operation since mastering the digital ecosystem is essential for people and companies in a hyperconnected world. Start your path as a professional, capable of understanding the new digital consumer.
We are Continental University of Florida
we are here to help you
Testimony of
our professors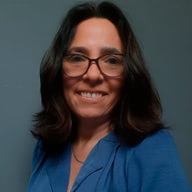 "

A globalized and full-of-challenge world is the here and now, where Continental University of Florida - CUF provides, in a timely manner, input and response to these challenges, based on quality, excellence and current affairs. I am happy to share and contribute to this construction with all of you

"
Frida Marticorena
Master of Business Administration from EADA Business School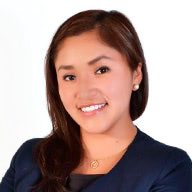 "I believe and am convinced that the passion for what one does leads us to achieve the greatest dreams, as long as there is commitment, passion and above all discipline. The university stage is the great basis for generating this commitment and inspiring young people to achieve their dreams. Let's enjoy this stage in a big way!."
Iveth Lorena Mayta Aylas
Master of Administration and Projects at ESAN